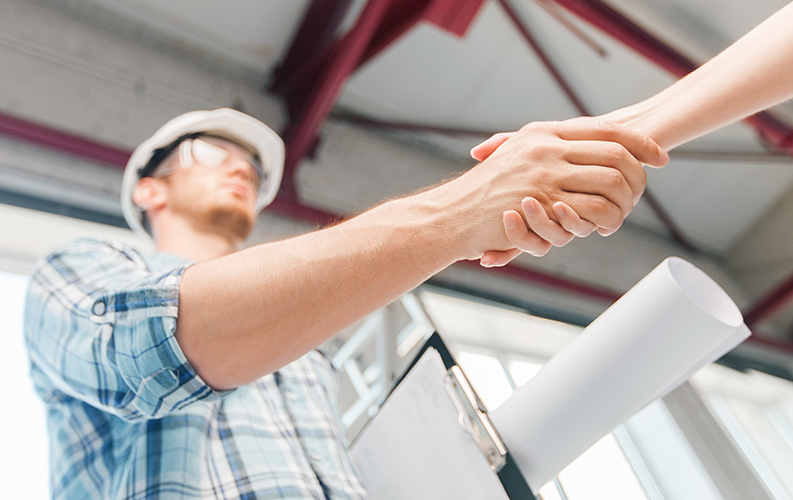 When it comes to contracting work, there are three things we all want: good, fast and cheap. There's also an old saying with real estate investors, "You can have any two of these."
For those of you who don't quite get it, this means if you want fast and cheap, the quality of the work is probably going to suffer. If you want good and cheap, it's going to take a longer time to complete the project. If you want good and fast, it's probably going to be expensive.
Many real estate investors, myself included, want to keep costs to a minimum. It's natural to do this no matter how big or small the project. However, it's important to keep in mind what you are ultimately trying to accomplish based on your investing strategy, so you can determine the level of work the project is going to require.
For example, if you are keeping the property as a rental, you may not require the same finish out as you would with a property you are flipping. If you are wholesaling the property, you may need to get an estimate for both rent-ready and full retail sale because your sale price is going to reflect the work required.
Once you know what you are going to do with a particular deal, you can get the appropriate contractor(s) to help you estimate the scope of work. Most do not charge for this but want to get the business. Keep this in mind so you don't overuse someone. If you decide to wholesale full time and are not quite comfortable estimating the scope of work, you will need to work with someone that you can pay (a nominal amount) to work up a bid for you.
The Key Traits and Behaviors of a Good Contractor
A good contractor, in my opinion, is someone who:
Is full time in their line of business (i.e., general contractor, electrician, plumber, foundation repair, HVAC, etc.)
Has several years of experience (5+)
Is conscious of the needs of his/her client
Can effectively manage their money (or has someone do this for them)
Has the ability to assess a real estate investor's needs and can quickly put together the correct repair estimate or scope of work
Can manage their client's expectations
Above all else, is honest
I know that sounds like a lot to ask for, but such contractors are out there, and you need to find them. How? Ask other investors in your network, and/or get referrals from reliable sources. A contractor who meets the criteria above is one who can give you an accurate assessment of the scope of work needed, along with the cost, and do so in a timely manner.
Once you find this contractor, they need to be added to your team, and you need to find two backups/replacements for them. Sometimes deals move fast, and you need an answer right away. You may not have time to get that particular contractor to the property.
Also, contractors can go bad. There may be changes to the people on their team, they may get overextended, or something else may prevent them from either showing up or doing a good job on your project. You get sideways with your contractor and decide–no more! Hopefully, you won't experience this too many times before you find the right ones.
Once you get to a point where you have experience and have some projects under your belt, you will be able to keep solid, consistent contractors busy enough that they will take your call. And make sure to pay your contractors on time. You will then have added a key member to your team, and be on your way to having success.
If you are a Real Estate Investor, looking for a Hard Money Loan in Texas, contact us today!