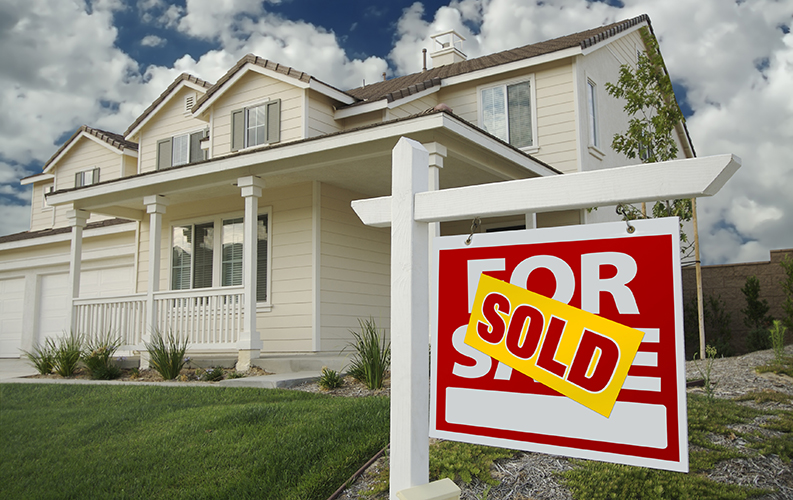 Texas Real Estate Inventory (or lack thereof)
While most of us have spent the past year thinking about other aspects of life, Texas real estate investors have wondered what the market was going to look like when everything returns to normal. A year ago at this time we saw demand increase while supply levels dropped. Most experienced investors were surprised by what they were seeing, and anyone new to the business probably didn't understand that this was not a normal market.
The Latest Numbers
Real estate professionals will tell you that a six-month supply of houses on the market is considered healthy and balanced. As of March 2021, available inventory was 1.5 months in Texas. Inventory levels at both the wholesale level and retail level are at historic lows, and the days on market for anything retail is averaging less than 30 days across major markets in Texas. This is causing prices to not only remain high but also to continue increasing. Most investors that are finding deals are going outside their respective metropolitan area and into tertiary markets. So what does this mean for the housing market and deal flow for investors, and when is this going to change? 
Inventory Factors
There are two factors worth considering that may increase inventory levels for investors, as well as retail buyers, but to what extent is still to be determined. First, the number of homeowners in Texas that are behind on their mortgage payments as of March 2021 is 8%. Of this percentage, 13% believed that their chances of being foreclosed on were 'somewhat likely' in the next two months, according to Texas Housing Insight. While they didn't give an exact number of how many mortgages this would be (this was a U.S. Census Bureau survey of some undisclosed number), these percentages most likely represent a large number of people just given the size of the Texas housing market. 
Will there be any foreclosures in the near term? As of the date of this article, there is still a foreclosure and eviction moratorium in place through the end of June 2021. However, a federal judge recently ruled that this was unconstitutional, and the case will most likely go to the Supreme Court. The process to get there might be accelerated, as the impact of this on lenders, and the mortgage-backed securities behind all of these mortgages, is significant.
The second factor is the snowstorm that devastated Texas in February, resulting in billions of dollars in damages. Roughly 4.5M homes were without power, some for several days. While not every one of these homes experienced issues from pipe bursts, hundreds of thousands of homes were affected. Due to the record number of claims being processed by the insurance carriers, many of these homeowners have not received a check for their damages yet, let alone repaired all the damage they suffered. This may be due to the overwhelming cost to repair, and the fact that demand for contractors has outstripped supply. Many of these owners cannot afford to pay for their mortgage and pay for a temporary place to live. Others will not be able to afford repairs even after an insurance check is cut. Both circumstances may result in an owner's decision to sell out of necessity.
Timeframe and Possibilities
So what's going to happen and when? I don't have a crystal ball, but I do think there will be some foreclosures that take place in the second half of the year, possibly in the fourth quarter of 2021 or maybe in the first quarter of 2022. If/when this happens, there will probably still be a tremendous amount of demand for housing. Coupled with very low mortgage rates that will likely be available and the continued influx of new residents from other states, those houses will quickly get absorbed in the market. Many homeowners that were victims from the storm might take their insurance check, not make the repairs, and move somewhere else, if they can find a place to go.
Intervention
No one wants to see anyone be foreclosed or have to move from their home due to costly repairs. While the latter will not be protected by the federal government, the feds could intervene and prevent foreclosures by mandating adjustments to mortgages (i.e., through forbearance agreements, loan modifications, extensions, etc.) thereby limiting an increase in inventory levels, and keeping the supply low.
Moving Forward
This is the type of market that can scare some real estate investors if they aren't patient, not diversified, and/or have limited experience. If you are a wholesaler or flipper, it's challenging to find deals. However, the rental property owners I know are having success. They are cash flowing better because rents have increased, and they have been able to get financing at record low interest rates. 
As I have stated many times and written about in my book, Easier Than You Think, An Expert's Guide to Single Family Real Estate Investing, you need to be able to implement all investing strategies (i.e., wholesaling, renting, and flipping), to be successful in this business and not walk away from a deal. Bouncing in and out of industries as the market changes, won't lead to long-term success. Staying focused with a plan is the best course of action.